Nonfreezing storage tanks to be delivered to the Arctic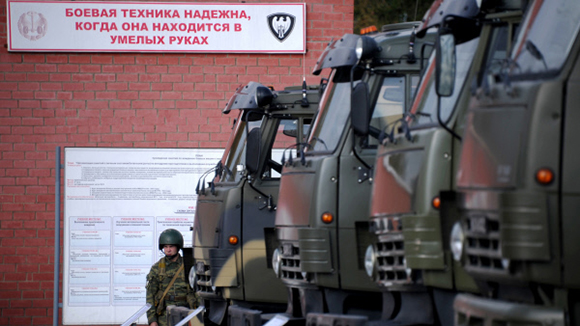 Provided that testing of the unique storage tank ACPT-5,6 Arctic line mounted on Kamaz truck chassis will be successful, the product shall be delivered to the Arctic. The new equipment will allow delivering of drinking water and keeping it unfrozen down to -65C°.
"We're currently testing the storage tanks, including their functionality at extremely low temperatures. If testing will be successfully fulfilled, the new equipment will enter service with the logistics units of Arctic troops, as well as be located at Polar bases and airfields," informed representative of the Russian Ministry of Defense.
According to "Izvetiya", the issue of drinking water supply is currently that of most acute in the Arctic region. The water expands as it freezes destroying any kind of storage tanks. Heating of storage tanks may be the solution, though it requires fuel which is another important resource in the Arctic conditions. Therefore the new nonfreezing tanks may settle the challenge.
---