The construction of Atomic ice-breaker "Ural" started yesterday at the Baltic Shipyard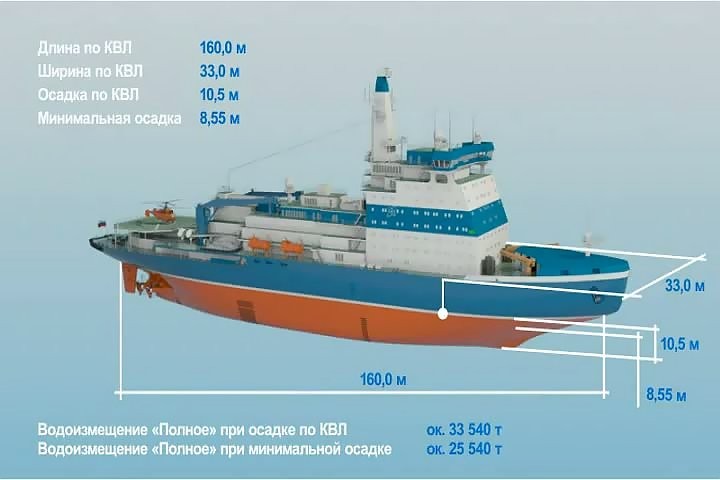 The official ceremony held on July 25th at the Baltic Shipyard marked the start of construction of the third serial atomic ice-breaker "Ural"(Project 22220). The vessel shall be equipped with the standard for this series power unit with two nuclear reactors.
The "Ural" ice-breaker is peculiar due to it's dual-draught design that enables the vessel to operate in both Arctic Waters and mouths of polar rivers.
We shall remind that in the framework of project 22220 the biggest ever atomic ice-breaker "Arktika" has already been launched, while "Sibir" ice-breaker is being currently constructed.
According to the Shipyard's Press Service, the Ural ice-breaker shall join the Russian Nuclear Fleet in 2020.
---