Caution! The center of Murmansk crumbling!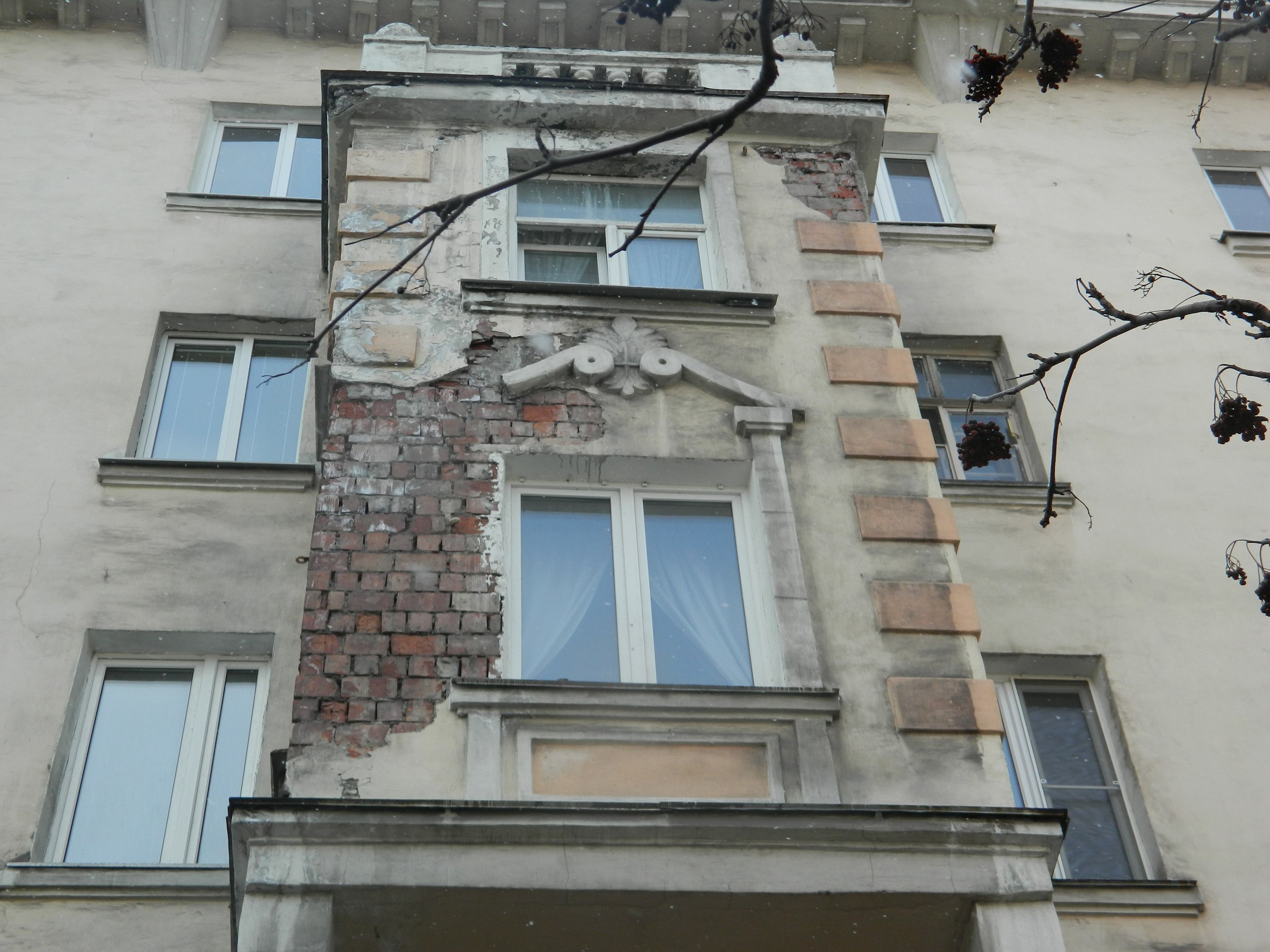 The Stalin-era buildings in the center of Murmansk that haven't been refurbished for several years are becoming potentially unsafe. The walls are crumbling, pieces of bricks are falling out. A car parked by Lenina 77 has been damaged –only one so far.
The Sofii Perovskoy 10 is marked with warning signs due to pieces of facing falling down.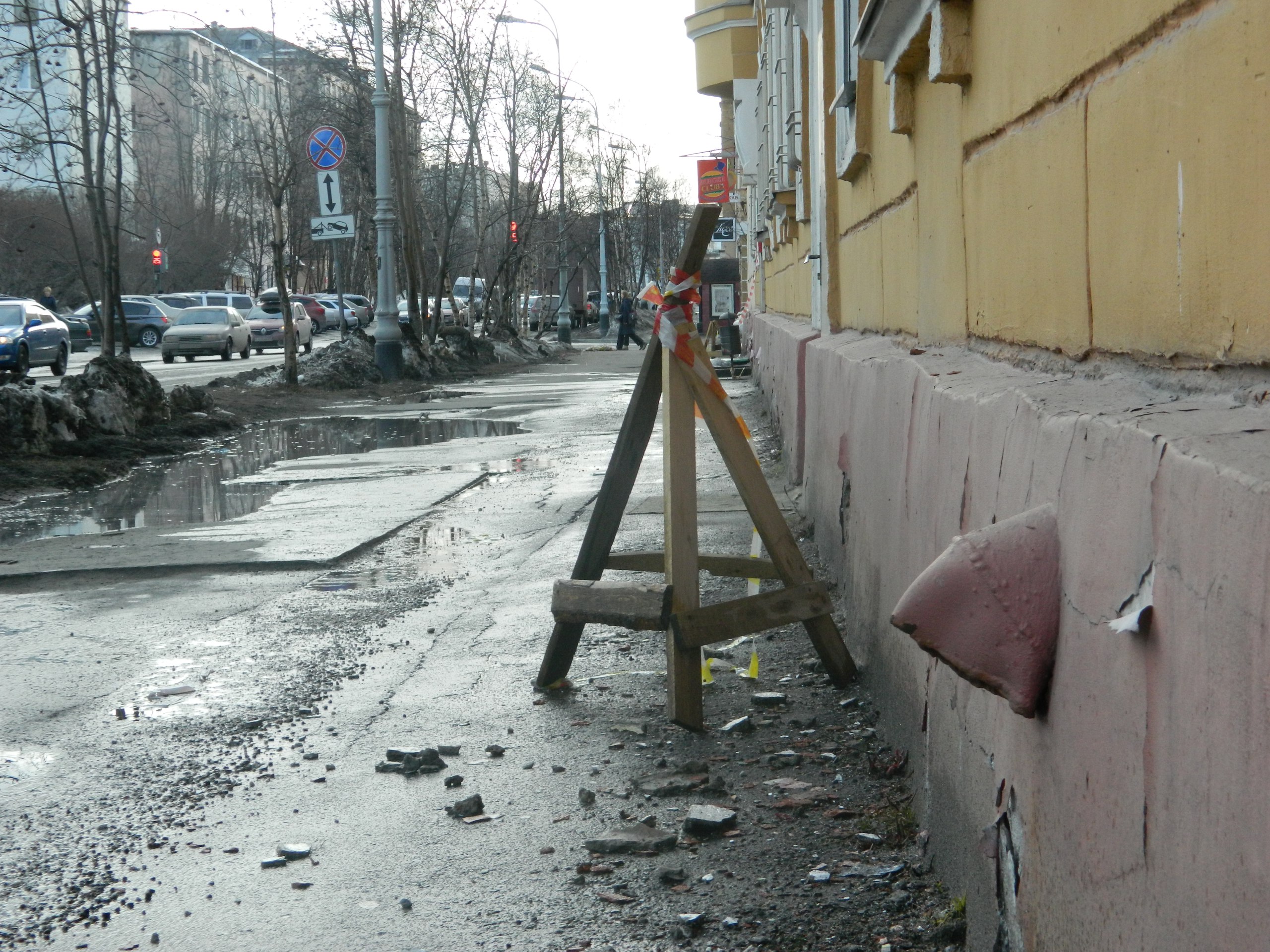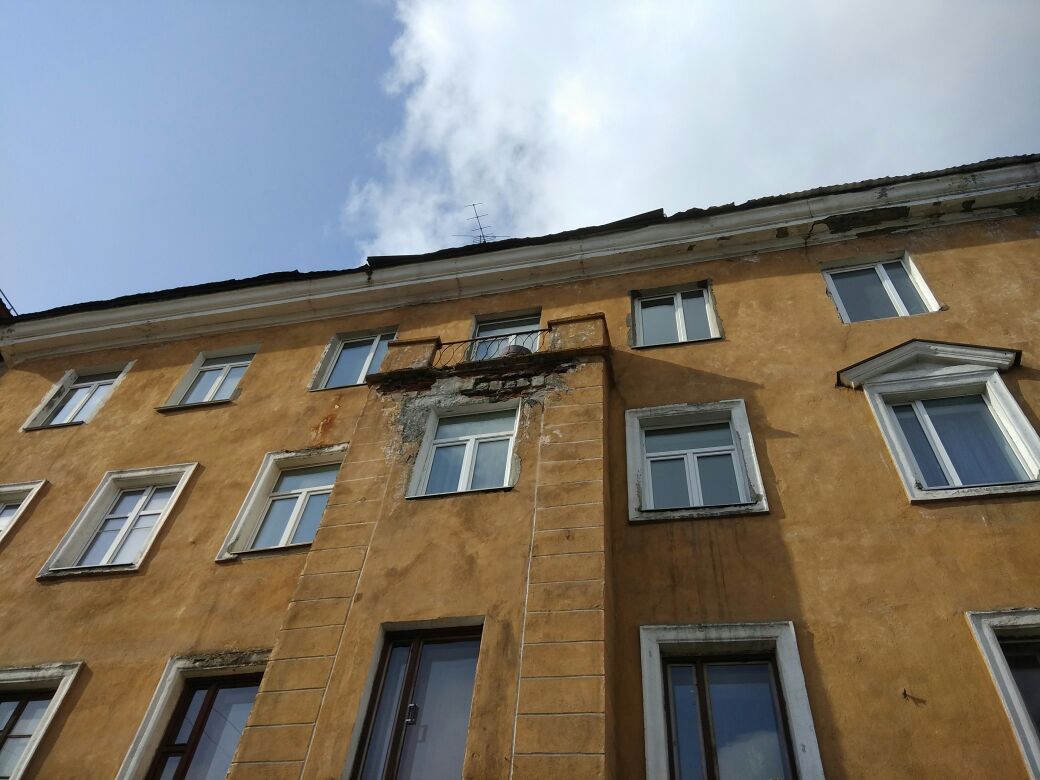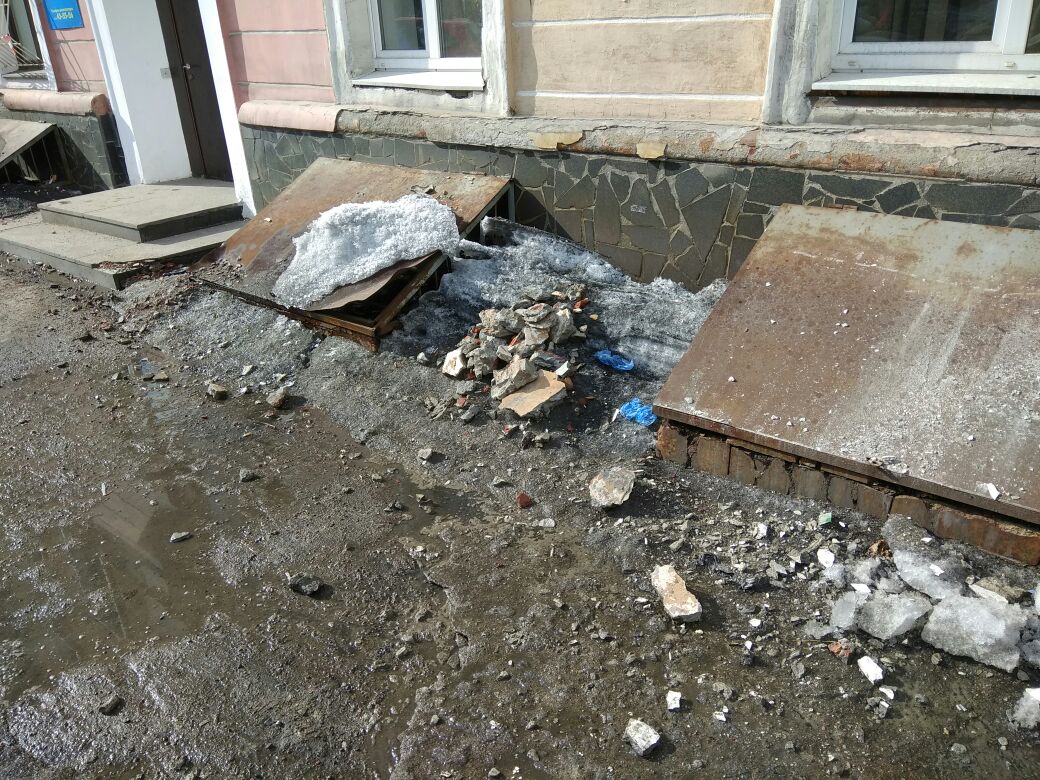 That is not surprising – the buildings on the Lenina street are looking shabby. The Buildings Management Service that is responsible for facing refurbishment is aware of the problem, though it failed to hold bidding last year since there were no companies eager to refurbish the buildings of "cultural heritage" for the amount that was offered.
The Buildings Management Service didn't comment on how the situation will turn this year.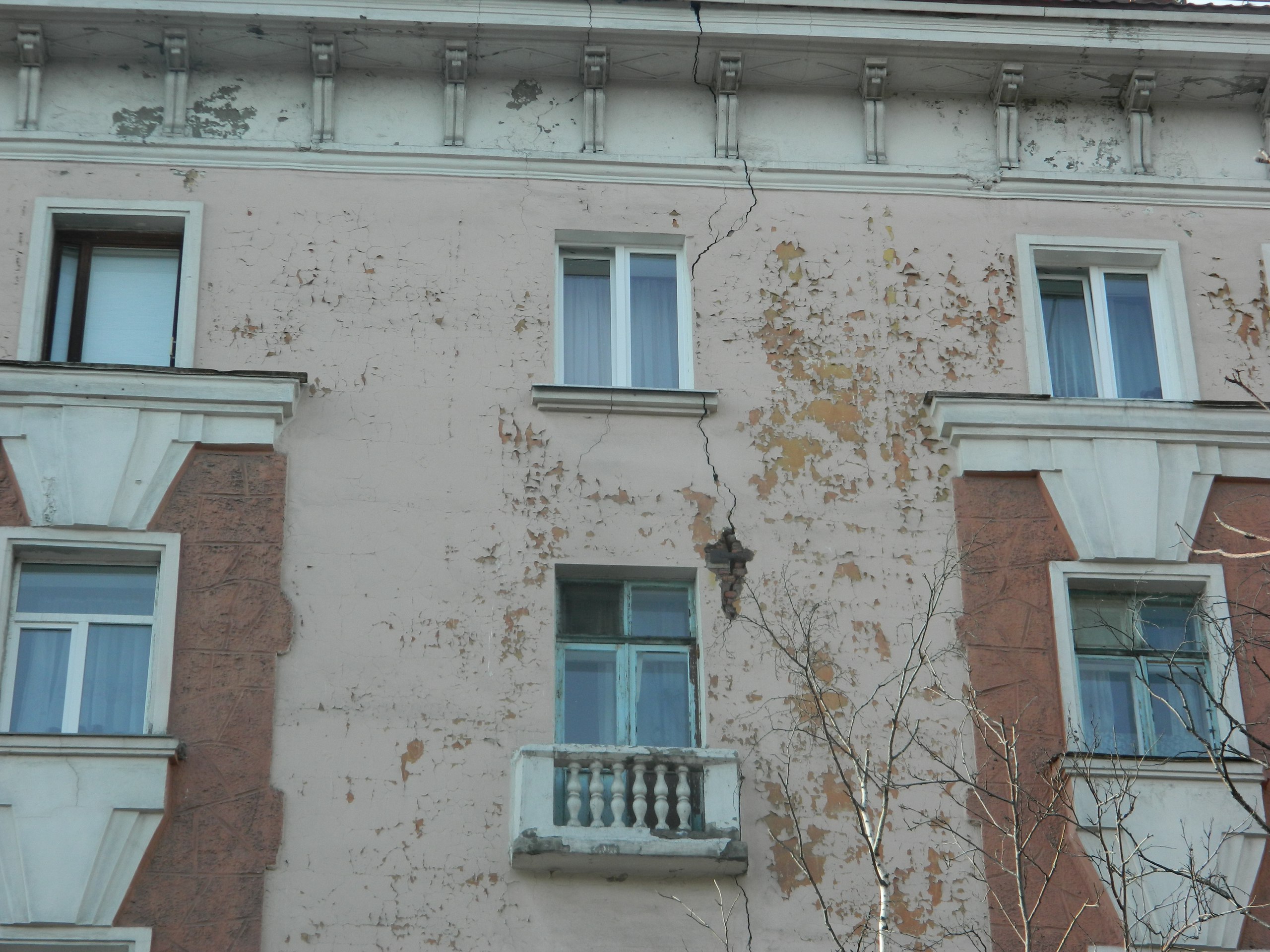 "The refurbishment programme 2017 includes the buildings of "cultural heritage"," told SeverPost the press-secretary of the Service Marina Kalmykova.
Indeed, the short-term programme includes 29 buildings located in the central part of Murmansk that are bearing the title "cultural heritage". From 800 thousand to 11 mln rubles are allocated for the refurbishment works of each of them. The buildings to be refurbished are Lenina 60, 61, 78, 79, 80, 81, 83, 85, 92, 94, 95, 96, 98, 65, 70, 88. Therewith, 19 mln rubles are allocated for Lenina, 94 facing refurbishment.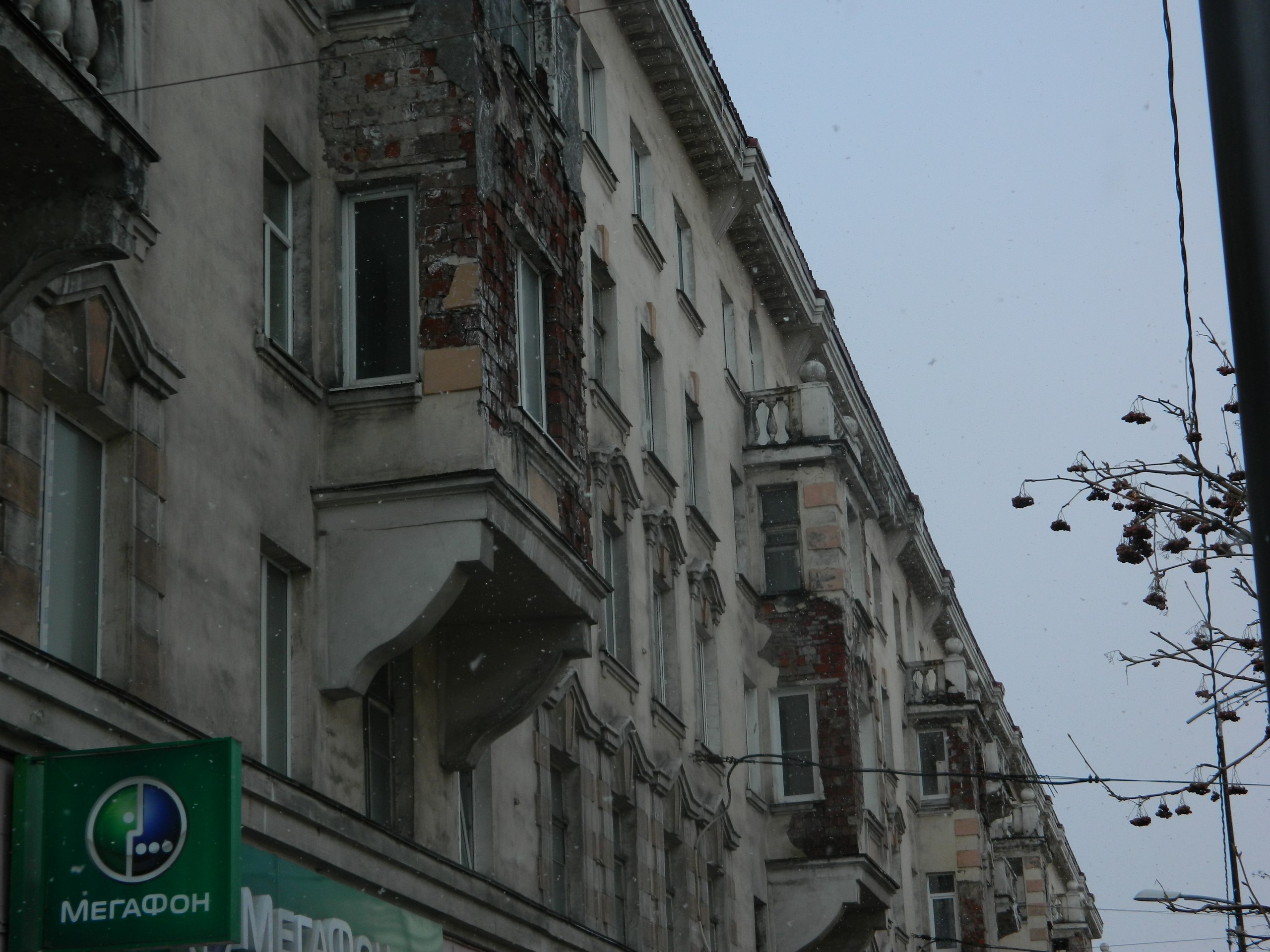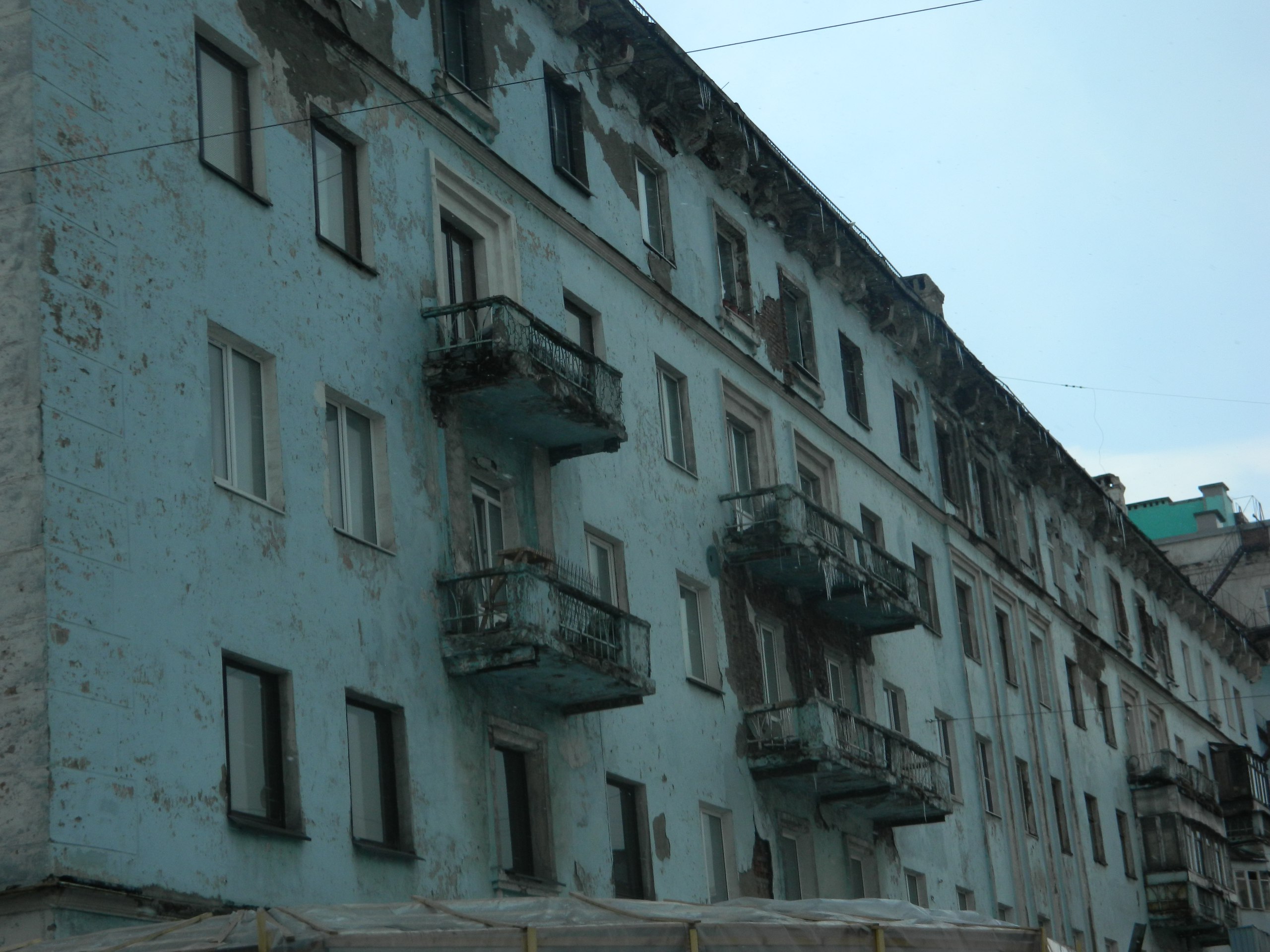 Overall 116 is planned to be spent on the refurbishment works. The programme also includes Volodarskogo 2/12 (3.8 mln rubles), Kominterna 11/2 (3 mln rubles), Pushkinskaya 5 and 7 (11 mln rubles), Sofii Perovskoy 6 (over 3 mln rubles).
"Cultural heritage" buildings on Chelyuskintsev str. 11, 18/20, 20, 7, 9 will be refurdished for 28 mln rubles.
However, according to the programme, the crumbling Sofii Perovskoj 10 is out of the list, as well as Lenina 77 where the car was damaged.
---