Nornickel opens upgraded Murmansk Transshipment terminal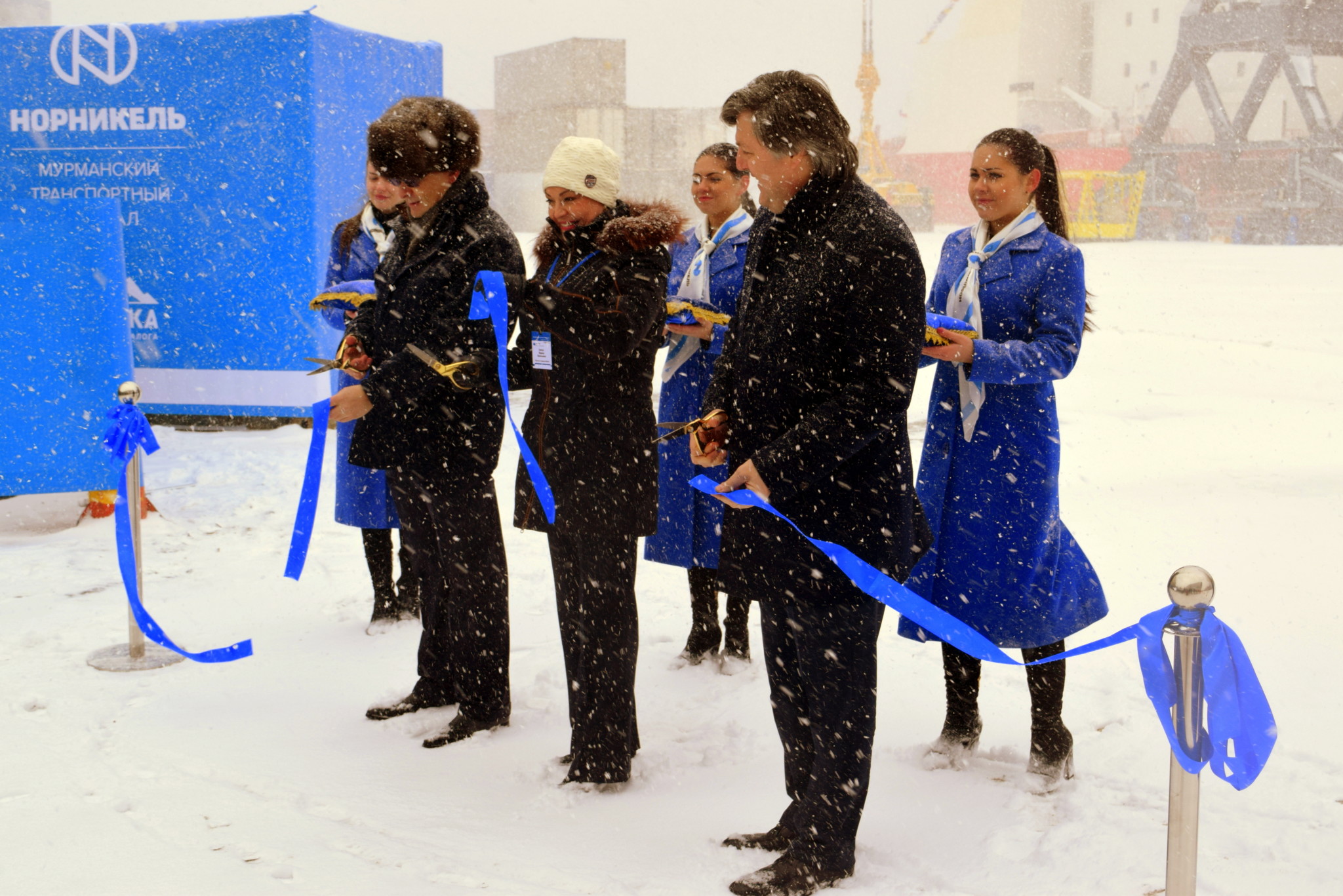 Nornickel finished the upgrading of the second berth of its Murmansk Transport Division Today. The second project phase will enable the terminal to work at full capacity and almost double its cargo traffic, from 780,000 tonnes to 1.5 million tonnes per year. Storage capacity is 100,000 square meters. The berths are equipped with gantry cranes with a lifting capacity of 40–80 tonnes. The Company will invest about 2.4 billion rubles in this project. The total amount spent on the upgrading of the Murmansk terminal is 4.6 billion rubles.

"The opening of the terminal underlines how much the Northern Sea Route as a key transportation route means to Nornickel and shows our willingness to invest in making the Russian Arctic more accessible. This is an example of successful development of the Arctic infrastructure. When operating at full capacity, Nornickel's logistics hub in Murmansk not only will contribute to the sustained development of the Northern Sea Route as a national artery, but also will provide infrastructure for transit traffic," Nornickel's Senior Vice President Sergey Batekhin said during the opening ceremony.

As noted by Russian Deputy Minister of Transport and head of the Federal Agency for Sea and Inland Water Transport Viktor Olersky, who was present at the official opening of the terminal, the Company's efforts resulted in creating a high-quality high-technology product that would be well integrated into the Nornickel supply chain.

"This terminal will optimize the supply process, making it less expensive and more technologically advanced. The terminal is also in demand among outside users, including potential ones, who are making and will make progress in Murmansk. The terminal is a good sophisticated stepping stone to carrying out Arctic projects."According to Murmansk Region Governor Marina Kovtun, the new terminal will enable the Port of Murmansk to increase its cargo turnover.

"One and a half million tonnes is the considerable volume of transshipment that involves creating new jobs, developing the Port of Murmansk as a whole, making the region more attractive to investors, and enhancing the status of the Port of Murmansk as the principal port in the Arctic."

Nornickel not only owns port infrastructure in the Arctic but also is a shipowner. For the carriage of goods via the Northern Sea Route, the Company uses its own fleet of six vessels of reinforced ice class 7 and two auxiliary vessels. Nornickel cooperates with Atomflot to ensure the continuous operation of its fleet.



---