Anti-corruption picket joined by 110 participants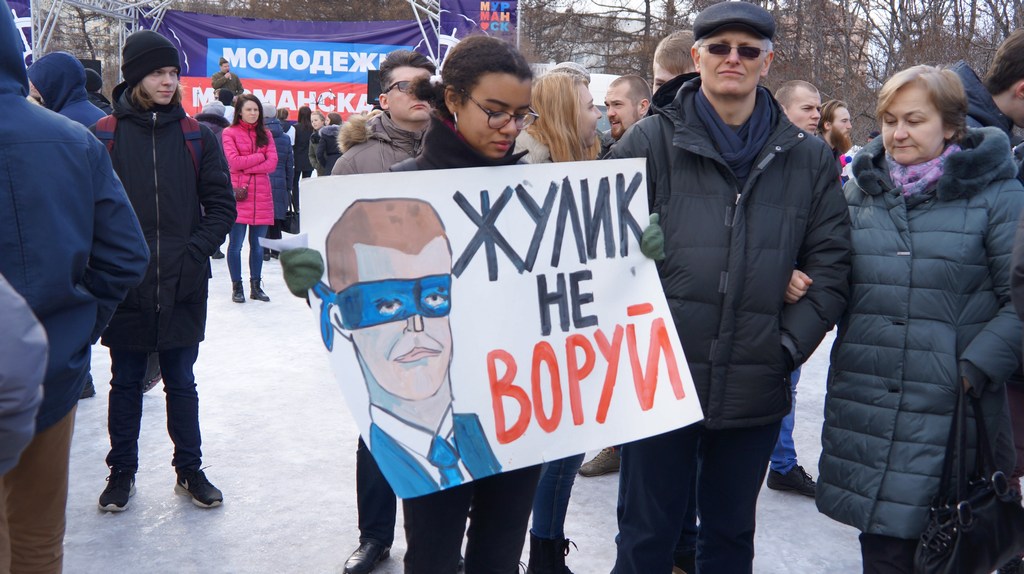 According to the official data of the Murmansk regional Police, the anti-corruption public campaign was joined by 110 participants. The picket to support the investigation of Aleksey Navalny's was held peacefully unlike other Russian cities.
"There were 110 picketers. The pictures show more people due to another public cultural activity also held there," noted the Head of the press-service of the Murmansk regional Police Marina Shikhova.
The participants were holding up posters saying "Navalny will pay for everything", "Sell you real estate – rapair roads", "Dmitry has the money". One of the picketers was carrying a poster saying "Swiper, don't swipe", drawing a parallel with a well-known cartoon "Dora the Explorer".
Marina Shikhova told that the picket was peaceful while 21 policemen, 17 officers of the National Guard Service and 12 members of the volunteer brigade were keeping the situation under control. Along with this, facilitators of the picket told that they had to exclude a participant who places his snickers on a streetlight.
---