Navy Chief Commander Vladimir Korolev on an inspection visit at the Northern Fleet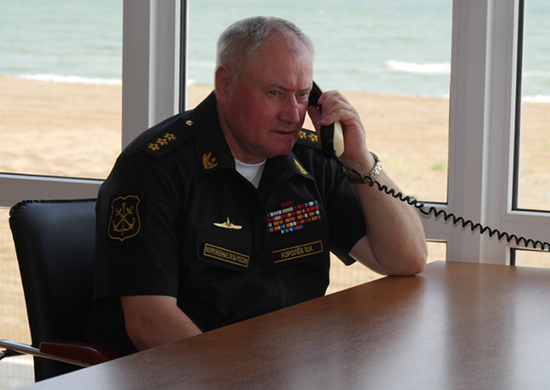 The Navy Chief Commander, Admiral Vladimir Korolev has arrived at the Northern Fleet for a 2-days working visit.
According to the working plan, the Chief Commander will visit the main navy base of the Northern Fleet in Severomorsk where he will hear reports by the Commander of the Northern Fleet Nikolay Yevmenov and by officials of the navy command on the issues of the scheduled operational trainings in autumn-winter period.
"The Chief Commander will also inspect the work of the Navy Command as regards maintenance of technical readiness of the submarine and surface forces, as well as regarding the development of basing infrustructure, operational testing and assimilation of new equipment and ammunition provided to the Northern Fleet in the frames of the Defense Procurement," reports press-service of the Russian Ministry of Defense.
The working visit of the Navy Chief Commander Vladimir Korolev will continue till September, 17.
---