Murmansk inhabitants learned how the Finns joke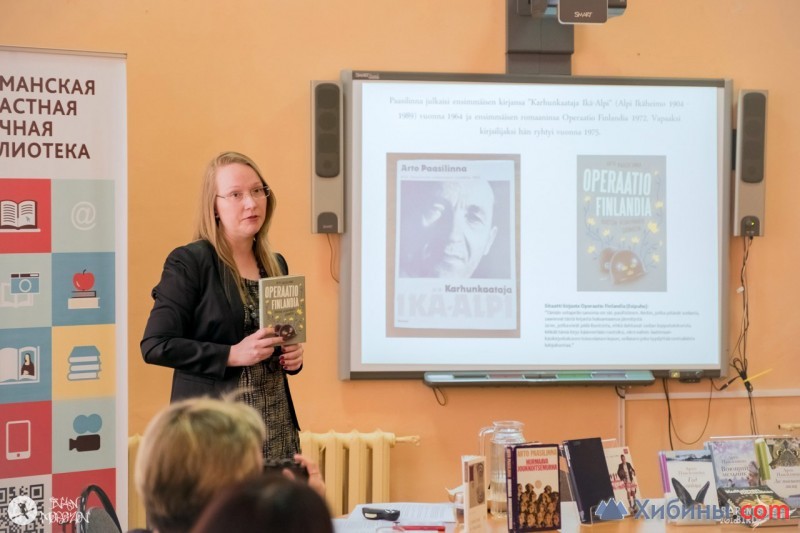 There were literature readings in Murmansk State Scientific Regional Library, which were devoted to works of Finnish writer Arto Paasilinna and humor in Finnish literature. The event was hold in the frames of an international cultural festival "Barents Bird".
Arto Paasilinna is one of the most translated and world read Finnish writers. The writers bibliography contains over 20 novels, which have become international best sellers. As a rule, he issues one book a year, usually in autumn.
Since novel The Year of the Hare was published, the literature fame of the author has begun. Here and in the next works Mr. Paasilinna sends his heroes to walk around Finnish forests searching for the freedom. Humor quite often mixes with social critics in writer's fascinating and sometimes fiction novels.
During the evening fragments from Arto Paasilinna's novels were read in Finnish by a consulate assistant regarding Press and Cuture issues in the Murmansk office of The Consulate General of Finland in Saint Petersburg Sari Pöyhönen. The participants of the event were also shown a presentation about the writer's life and works and fragments from films based on Arto Paasilinna's novels.
---