Cargo carriage volume along the Northern Sea Route hits a record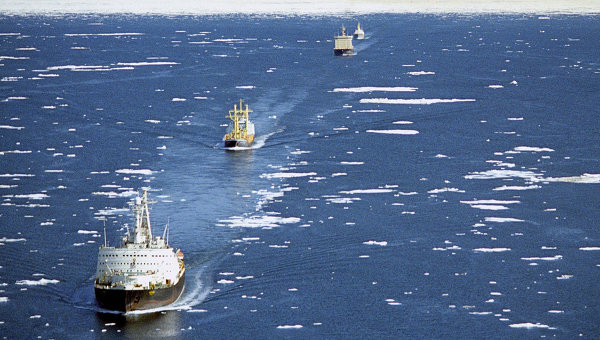 Last year the cargo carriage volume along the Northern Sea Route totaled over 7 mln ton which is the highest indicator during the entire period of the sea route's existence. According to the Director of the Fleet Management Department Vladimir Chabra, the cargo carriage volume is expected to increase up to 30 mln ton per year during the next three years.
This will be possible owing to the the Yuzhno-Tambeyskoye (South Tambey gas field) and other major fields in Yamal, reports TASS.
Currently most part of the cargoes is delivered to the North by order of the Ministry of Defense. Based on the data provided by the OJSC Oboronlogistika, the cargo turnover routed by the Ministry of Defense makes around 700 ton. Construction supplies make most part out of the overall cargo volume, while 45-50 thousand ton of cargoes relate to military needs and 250 thousand ton of cargoes are routed for other projects I the North.
The Northern Sea Route is the fastest shipping route linking the Russian European part and the Russian Far East. The entire route is over 4-5 thousand km long.
---