The latest icebreaker Novorossiysk arrived to Murmansk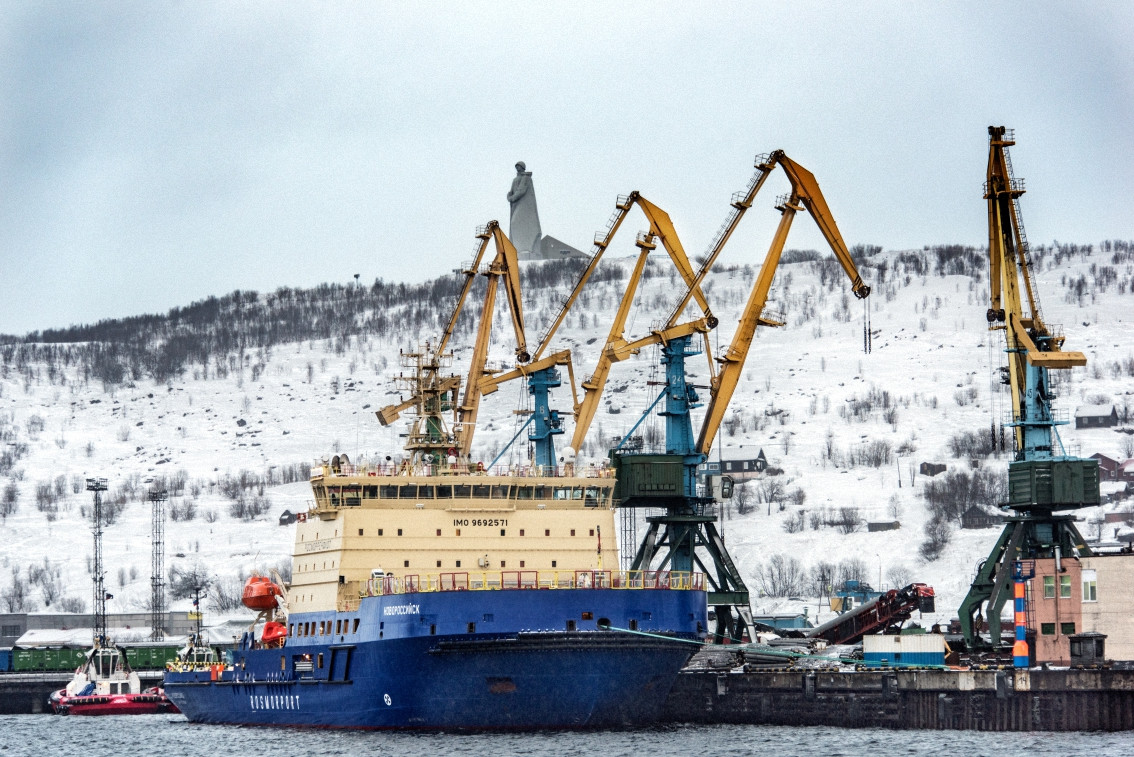 Icebreaker Novorossiysk arrived to the Murmansk Sea Commercial Port as the start of its first Arctic voyage.
The new diesel electric icebreaker Novorossiysk (Project 21900M) was officially commissioned in St. Petersburg on December 26, 2016. By receiving the vessel the Murmansk Sea Commercial Port has opened its Arctic programme 2017.
"The Murmansk Sea Commercial Port plans to intensify the work in the Arctic region and continue handling cargoes for the developing infrastructure projects on the Yamal Peninsula and Arctic archipelagos," reported representative of the enterprise.
Novorossiysk is the third and the last of the three icebreakers of Project 21900M constructed by the special order of the Federal Marine and River Transport Agency at the Viborgsky Shipyard in cooperation with
Arctech Helsinki Shipyard (Finland). The two diesel electric icebreaker in this series – Vladivostok and Murmansk – are already operating in the Baltic Sea and in the Arctic Basin.
In the Murmansk Port the icebreaker has been loaded with construction supplies and spare parts for automotive vehicles. According to the schedule, the vessel should have sailed off for Franz Josef Land already on January, 31.
In the beginning of February Novorossiysk icebreaker should start operating in the White Sea where it will pilot heavy vessels in ice conditions.
---