Murmansk ice-swimmers came up with a new flash mob. VIDEO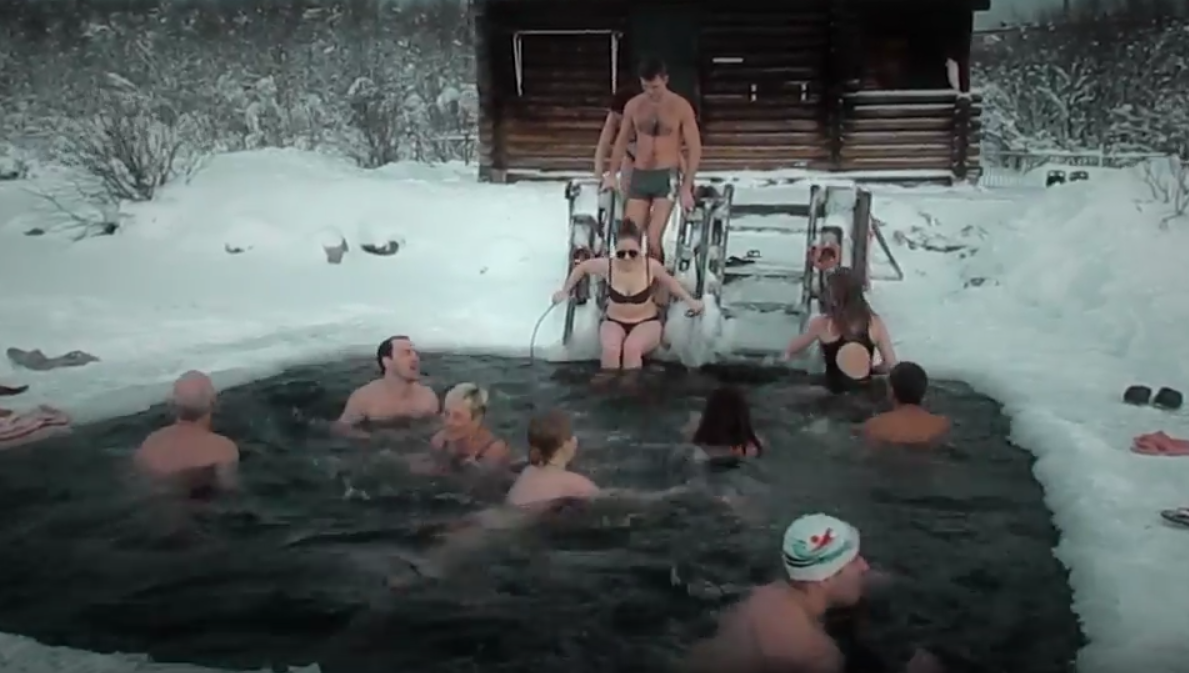 The Murmansk ice-swimmers made up a new flash mob "Start up the time". They came up with this idea as a follow-up to the Mannequin challenge viral videos.
"We're sportsmen - we cannot stand still. So we decided to "stop" the time for a while. We should always make the headway and move forward," told SeverPost the flash mob facilitator and Murmansk ice-swimmer Artyom Sobinin.


The flash mob was shooted at the ice-hole near the ice-swimmer's cottage with professional and amateur ice-swimmers starring.
According to Artyom Sobinin, it was very cold on the shooting day. So the participants had to warm themselves and proceed with the flash mob. The ice-swimmer who was filmed underwater had to plunge into the ice-hole three times.
---