How the salmon died. VIDEO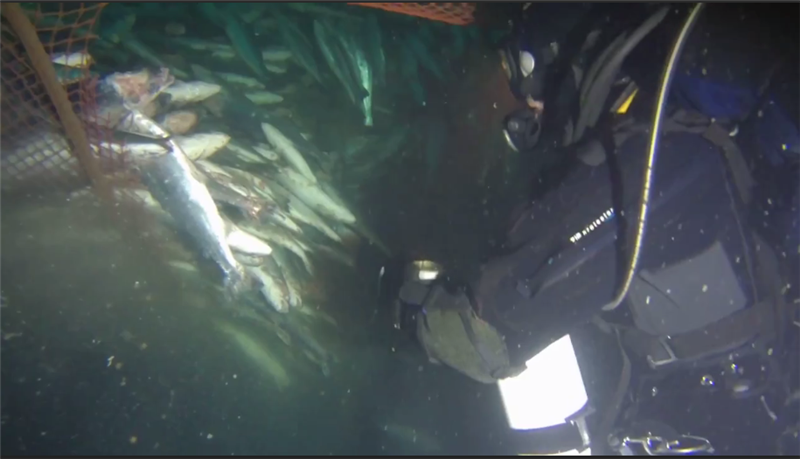 Blogger51 has published a video shoopted by divers at one of the fish farms of the Murmansk region proving that the contaminated fish was dumped directly into the water. That contradicts the officials and fish farms' owners stating that all the dead salmon was properly disposed.
The poster writes "The basket seems to contain 150 thousand species 5 kg each = 750 tons of bioweapon on the seafloor. And that is only one basket. It is strange that no checks have been made by veterinarians and the Prosecutor's Office. Meanwhile the scope of such pollution can be easily estimated: (amount of customs-cleared fishfood) * (food conversion ratio) - (amount of caught/processed fish) - (amount of waste). Each of these points shall be supported by veterinarian certificates."



It is to be mentioned that fishery "Russkaya Aquakultura" where over 1 mln tons of salmon died last year will again receive governmental funding. Regional Budget 2016 provides over 14 mln rubles for that purpose, while the federal budget will support the fish farms with 165 mln rubles.
---