Northern holidays of the Prime Minister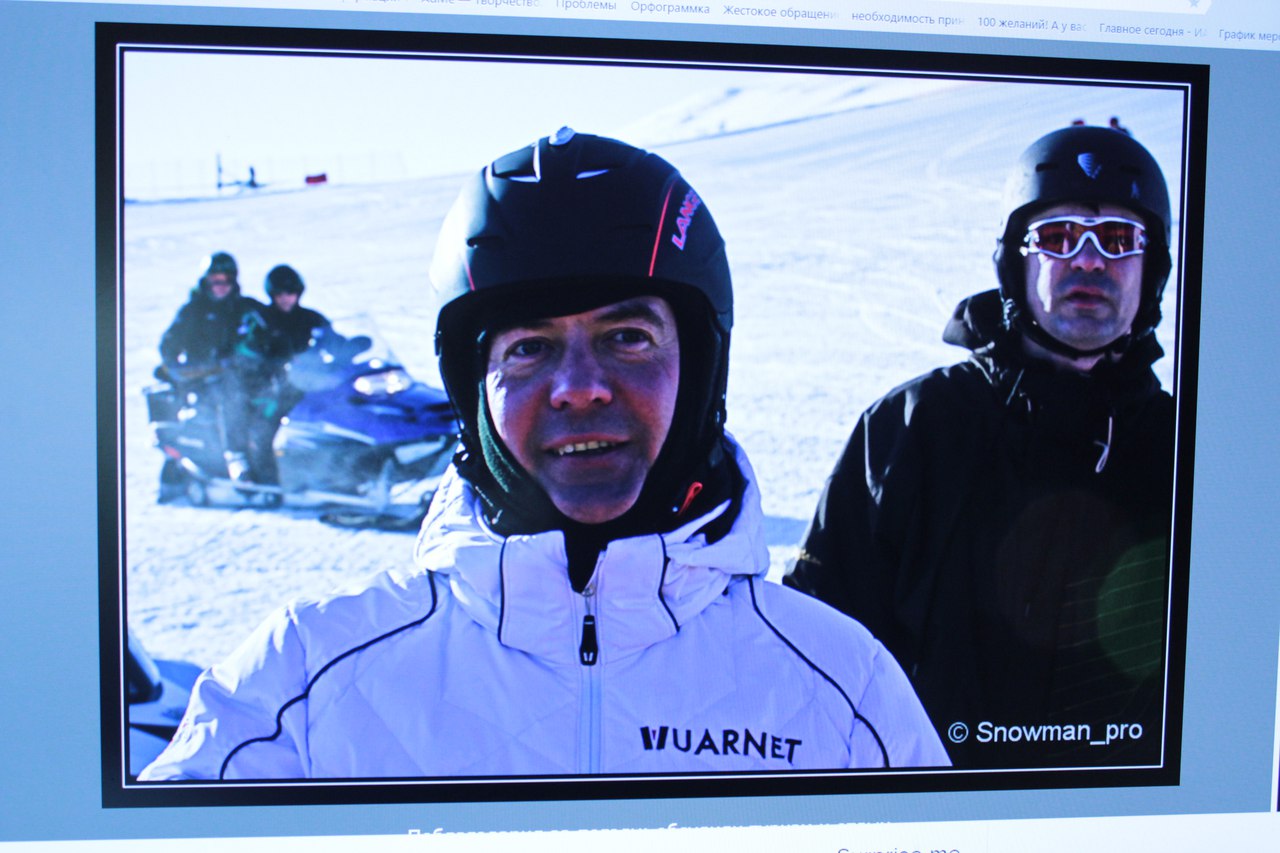 The Khibins welcomed the Prime-Minister Dmitriy Medvedev with the clear sky and the bright sun. The "Big Woog" slope workers and security staff made their best to provide the high guest with comfort rest.
The information about the plans that Chairman of the Russian Government would visit the main ski resort of the Murmansk regionappeared in several Media at the end of the week. Meantime, local administration and the slopes management claimed that there was no official information about the VIP-guest arrival.
However, according to the way how fastthe holes were covered with sand on the roads of Kirovsk and Apatity, the intensive work of the public city services, tidying rapidly the streets, and the amount of enforcement officers, it was easy to understand, that the Medvedev's arrival was not a gossip. Indeed, the plane of the Prime Ministaer landed in the Khibins airport in the evening of the 15th of April.
Should be pointed out that the Big Wood was open for all the visitors except one side of the slope, which was closed for skiing. Arrived with procession, Mr. Medvedev was met with welkoming roars of holidaymakers. He greeted them in return, and, after changing, with escort group went to the top of the slope by snowbike.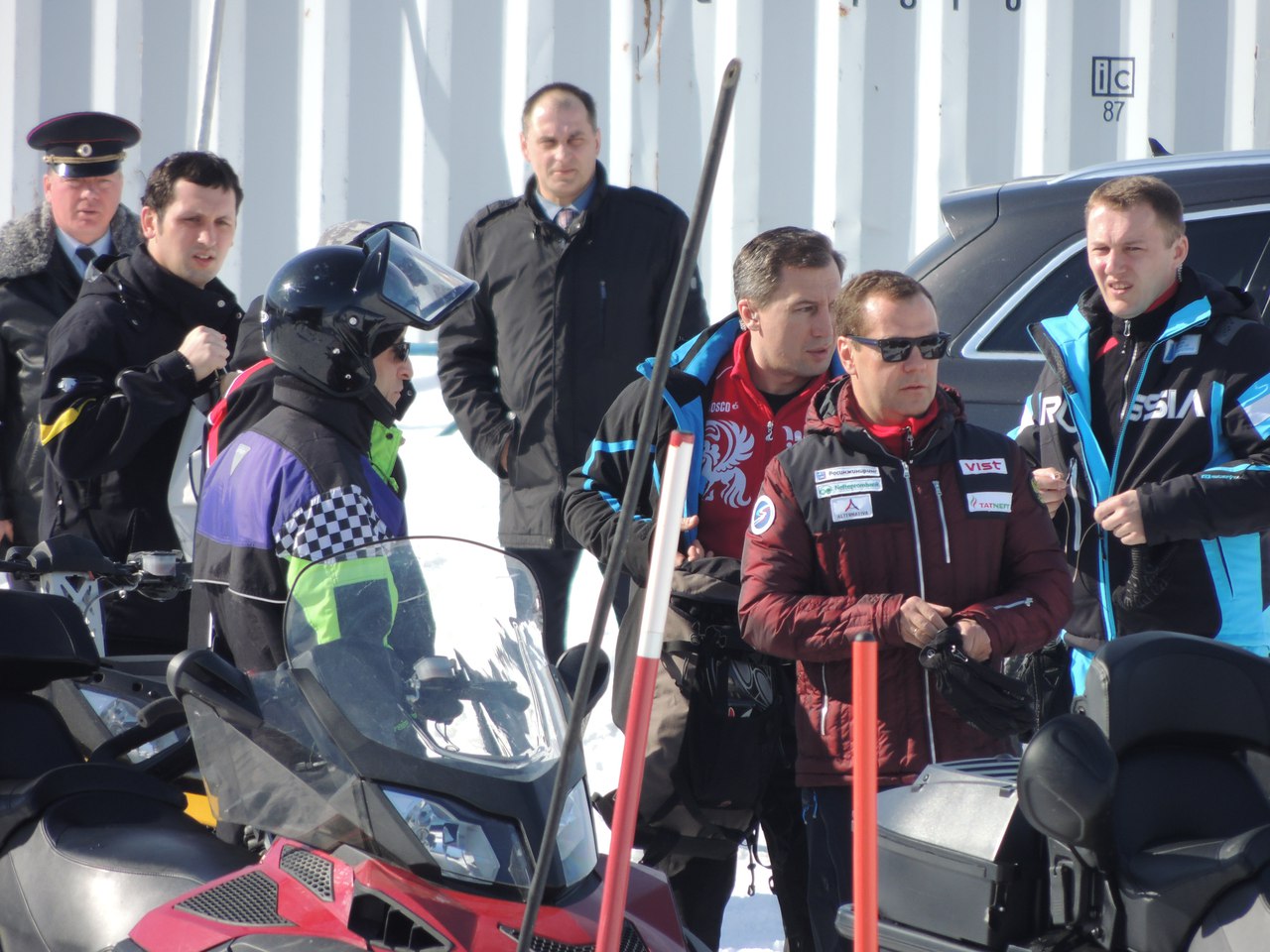 Spectators mentioned the patriotic skies of Mr. Medvedev: with Russian tricolour and two-headed eagle.
Having slided down the slope several times, Medvedev came to the holidaymakers to discuss. Than he returned to ski to the far slope of Big Wood.


Let us remind, that it is not the first time the Chairman of Russian Government arrives to Kirovsk for skiing. The main ski slope of Murmansk region he visited when he was the Presedent of the Russian Federation. During his visit in 2012 he announced assignement of Marina Kovtun as the Governor of the Murmansk region.
---