Kuznetsov carrier-based aircrafts landed in Severomorsk-3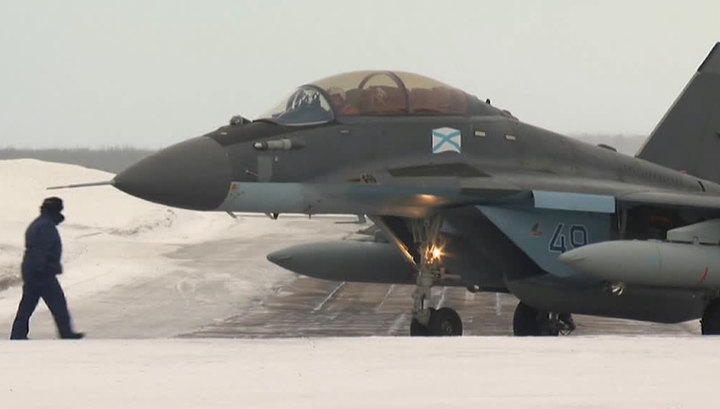 First group of carrier-based aircrafts of the Northern Fleet have flown from Kuznetsov aircraft carrier to Severomorsk-3 airport after a successful mission in Syria. The first to return were the crews of four battle planes and three helicopters, informed TASS referring to the Northern Fleet's press-service.
Since November 8, 2016 the aircraft carrier group including Admiral Kuznetsov heavy aircraft cruiser, heavy nuclear missile cruiser Pyotr Velikiy, major anti-submarine ships Severomorsk and Vice-Admiral Kulakov, as well as ships of the Black Sea Fleet, service ships and over 40 aircrafys of naval aviation were carrying out anti-terrorism mission in Syria.
It is expected that the group of the Northern Fleet's vessels will arrive in Severomorsk on February,9. Currently they are located off the coast of Norway.
---