Pasvik visitor center opened by the Head of national Ministry of Natural Resources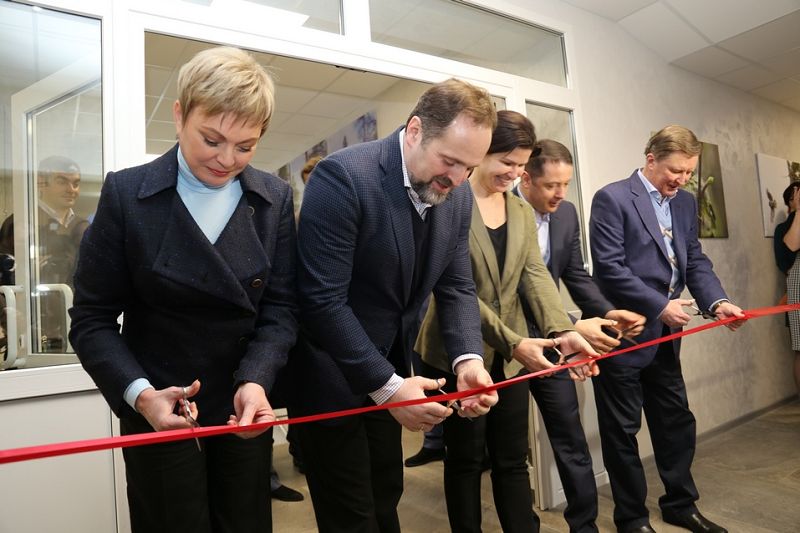 The Minister of Natural Resources and Environment of the Russian Federation Sergey Donskoy took part in the opening ceremony of Pasvik nature reserve's visitor center. In his opening speech the Minister told about the uniqueness of the only in Europe nature reserve located on the territory of three states including Russia. He also voiced his confidence that the new visitor center will be a success.
"Visitor center is the icon of the nature reserve. Its arrangement and outfitting is still in progress – we have to visualize the entire territory and its environmental biodiversity, as well as present possibilities for environmental education and tourism. We have to probe and find the right way. Surely, opening of the visitor center with all the today's guests is not only symbolic but also an important and bright event for us; it is the result we've been heading for in spite mass of difficulties," said Sergey Donskoy.
The Minister also underlined the importance of availability of the new visitor center for Nikel locals and their children.
We shall remind that on the occasion of opening of Pasvik visitor center the Kola Peninsula was visited by the Special Presidential Representative for Environment Protection, Ecology and Transport Sergey Ivanov, Minister of Nature Resources and Environment Sergey Donskoy and Head of the Federal Service for Supervision over Natural Resource Management Artyom Sidorov.
---