"Marshall Ustinov" cruiser arrived to Severomorsk after modernization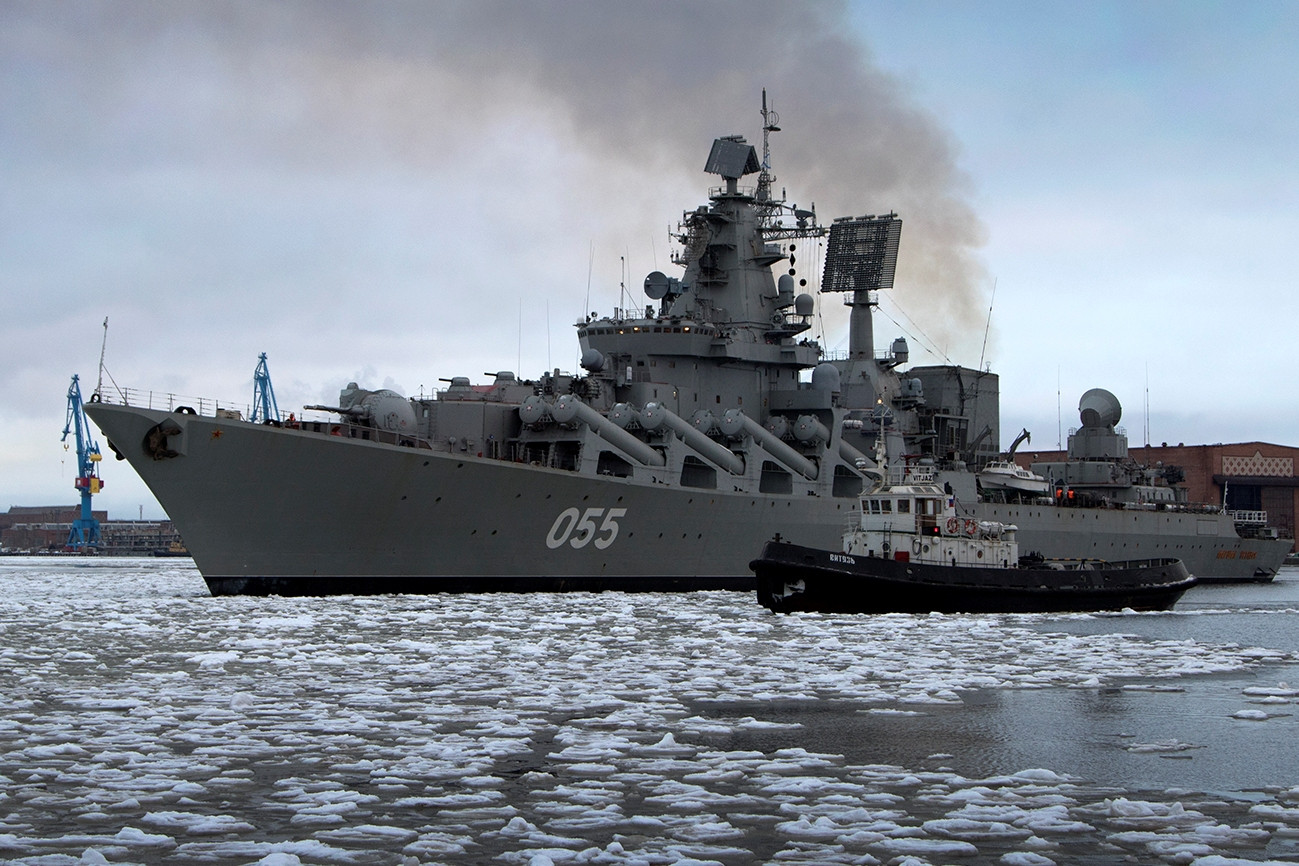 The main base of the Northern Fleet Severomorsk received the "Marshall Ustinov" missile cruiser that returned from "Zvezdochka" Ship Repair Center (Severodvinsk) where it was repaired and modernized.
The vessel was welcomed with an official greeting ceremony headed by the Commander of the Northern Fleet Vice-Admiral Nikolay Yevmenov.
"Commander of the Northern Fleet accepted report of the cruiser's Commander, Captain 1st rank Sergey Alantyev and congratulated the marines on returning home. Vice-Admiral Nikolay Yevmenov told that the crew of the modernized cruiser will proceed with training and fulfillment of the Fleet's objectives straight away, sited Head of the Northern Fleet's press-service Vadim Serga.
In October-November 2016 the cruiser successfully underwent sea trials. After thorough testing of all systems and mechanisms at sea the cruiser was consigned to the Northern Fleet.
"The "Zvezdochka" Ship Repair Center has restored the technical readiness of the missile cruiser and modernized the weapons control system, radio and communications facilities and. Apart from this all the crew quarters underwent major maintenance.
---