"Vice-Admiral Kulakov" returned from Syria to Severomorsk
14.12.16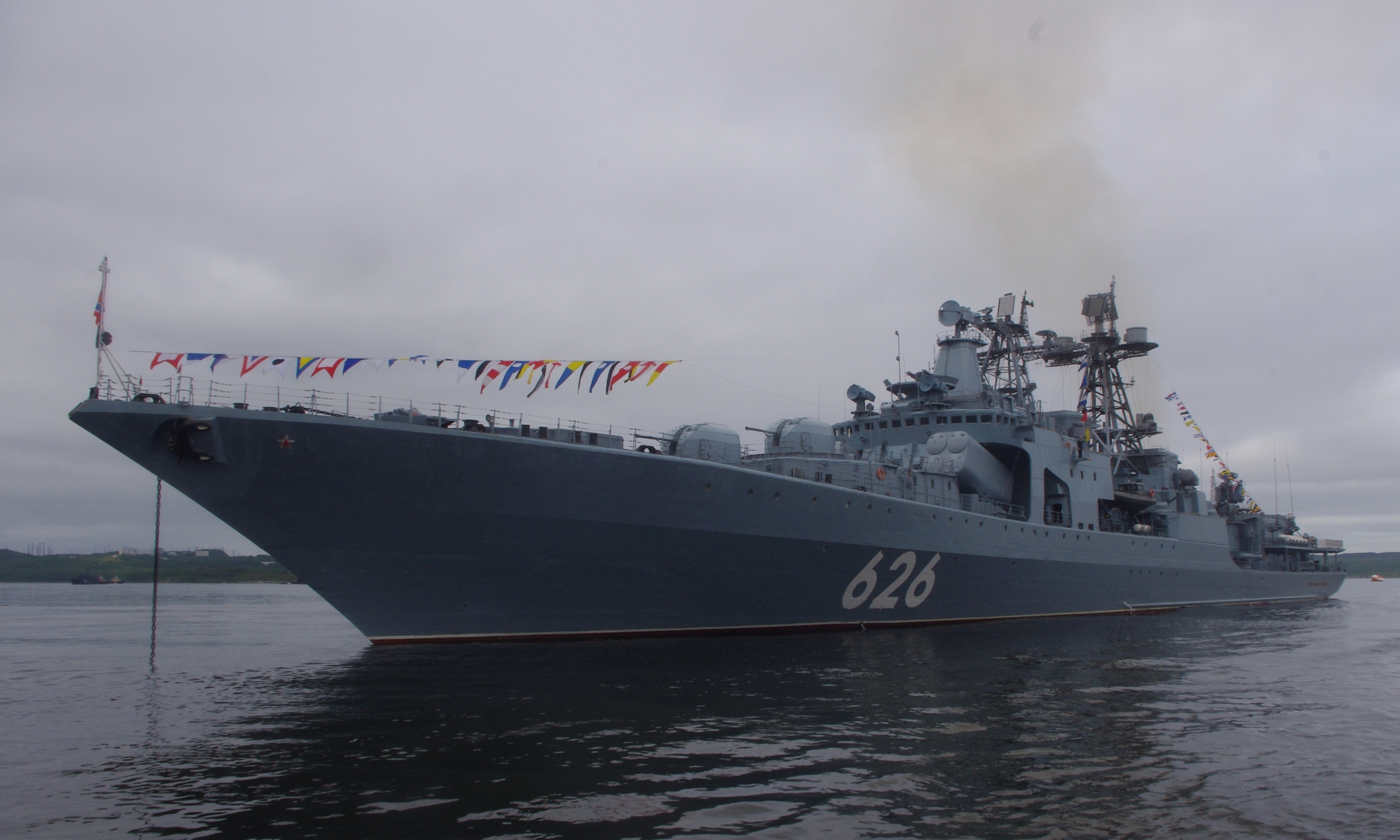 The main base of the Northern Fleet met back the major anti-submarine ship "Vice-Admiral Kulakov" that returned from Syria.
"The wide range of objectives and smooth navigation in the demanding navigational situation sustained the professional competence of the crew. This long-distance voyage proved to be a good practice and a valuable experience that will be used for training of other surface vessels' personnel," said the Navy Chief Commander Nikolay Yevmenov.
"Kulakov" fulfilled its objectives in the Mediterranean being a part of the aircraft capable ships headed by the aircraft carrier "Admiral Kuznetsov". In November 2016 "Kuznetsov" rescued a Ukrainian vessel in distress by towing it off at a 140 miles distance.
The long-distance voyage was 60 days long and became the third one for "Kulakov" this year. Totally the crew spent 9 months (265 days) offshore. Part of the crew of "Vice-Admiral Kulakov" shall be honored with state and ministerial awards in recognition of their achievements.
We shall remind that in February 2017 the heavy aircraft carrier "Admiral Kuznetsov" will return to the main base of the Northern Fleet in Severomorsk. Now as part of a ships group it sails off the coast of Syria in the frames of military operation against militant islamists.
---