Representative of South African Embassy called Murmansk region a neighbor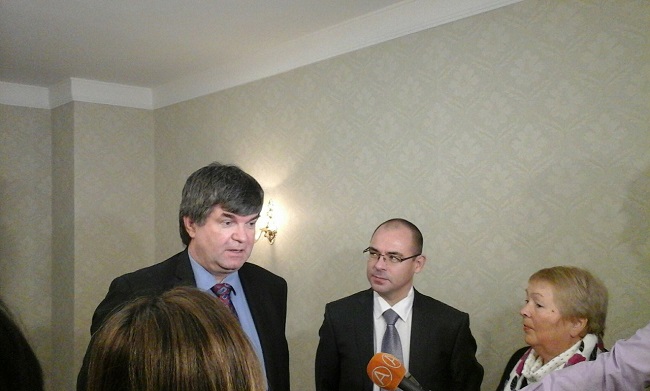 Minister Plenipotentiary of the Embassy of South Africa Henry William Short called the Murmansk region a neighbor region. He also added that the Republic of South Africa looks forward to productive cooperation on the regional level.
"We deeply appreciate the new opportunity that opened for us in the course of the Murmansk International Business Week. We've had several interesting meetings and my visit here concludes with the Deputy Governor of the Murmansk region. During the meetings we explored the opportunities of cooperation between the Murmansk region and a province in the South Africa. I shall mention that there is 9200 nautical miles distance between Murmansk and Capetown, so we're practically neighbors," said Henry William Short to journalists.
According to him, there are 4 sectors the Murmansk region and South Africa could cooperate in. The first major sector is offshore technologies, shipbuilding, port infrastructure, and everything connected with marine navigation. The second sector is oil and gas industry, and the third is fishery, aquaculture in particular.
We would like to build our competence in fishery production, and we think that Murmansk is the place where we can learn a lot and probably send there our students," mentioned the Minister Plenipotentiary.
The fourth sector appealing to the Republic of South Africa is environmental safety and namely the legislation concerning marine environment.
Today Murmansk hosted the meeting of the Minister Plenipotentiary of the Embassy of South Africa and Deputy Governor of the Murmansk region Aleksey Tyukavin. The meeting covered issues of future cooperation possibilities.
---