Murmansk fishermen to reduce trawling in the Barents Sea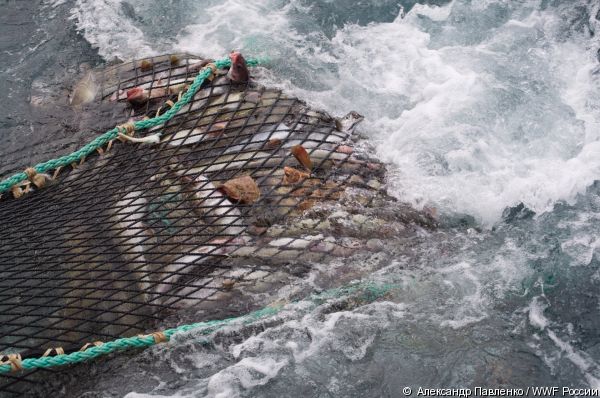 Major cod and haddock producers fishing in the Barents Sea (the Union of Fishery Enterprises in the North, Groups of companies"Norebo" and "F.E.S.T", OJSC Archangelsk Trawl Fleet) have signed agreement on mitigation of bottom trawling fishing on the ecosystems of the Barents and Norwegian Seas.
"The ecological importance of this agreement can hardly be overestimated. The reduction of bottom trawling will positively impact on the Barents Sea's ecosystem, its productivity and ultimately fishermen's welfare," said the WWF Project Manager on sustainable marine fishing Andrey Vinnikov.
According to the agreement, together with scientists the fishermen are committed to map vulnerable marine ecosystems to point out the most environmentally important areas of the Barents and Norwegian Seas where the fishing is to be reduced.
For over 6 years WWF cooperates with fishermen and scientists on the improvement of fishery in the framework of ecological certification according to the standards of the Marine Stewardship Council (MSC). Currently all the major producers of cod and haddock fishing in the Barents Sea have received MSC-certificate but continue mitigating bottom trawling fishing on bottom ecosystems.
---