FSB in Murmansk detained a foreign ship with drugs onboard. VIDEO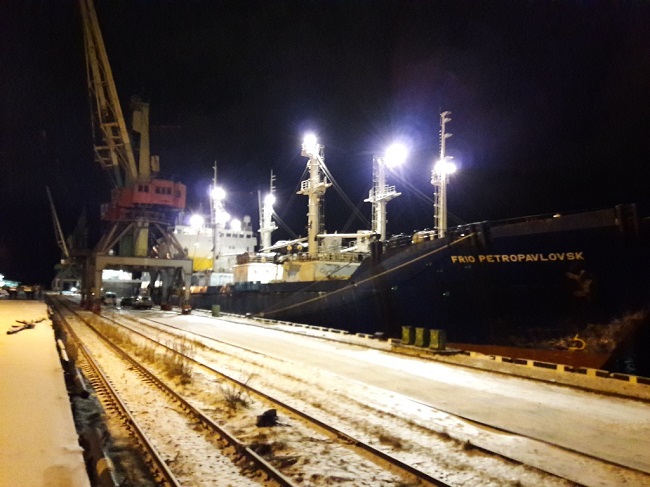 During the border control the transport refrigerator "Frio Petropavlovsk" under St Kitts and Nevis flag intending to leave the Russian Federation was detained by the Federal Security Service due to the fact of discovering a hiding with cannabis and its derivatives.
The drugs were detected by a trained dog in the refrigerating compartment of the vessel. A cannabis bush was hidden in a plastic bag and covered with heavy canvas.



Apart from that there was found a 200 ml can with green grey substance of plant origin. Expert analysis showed that the substance was a mix of cannabis and hemp seeds weighing 19.98 gr, reports the press-service of the Western-Arctic Border Directorate of the Federal Security Service.
Further investigation revealed the person who presumably stored the drugs – a citizen of the Russian Federation, ship engineer, who explained that he had stored the drugs for personal use.
The case is currently being, the possibility of launching a criminal case under Item B, Part 2, Article 229.1 of the Russian Criminal Code is being considered. The maximum penalty imposed for such offense is imprisonment for up to 10 years and a fine of 1 mln rubles.
---