Murmansk region and Norwegian Troms signed declaration on cooperation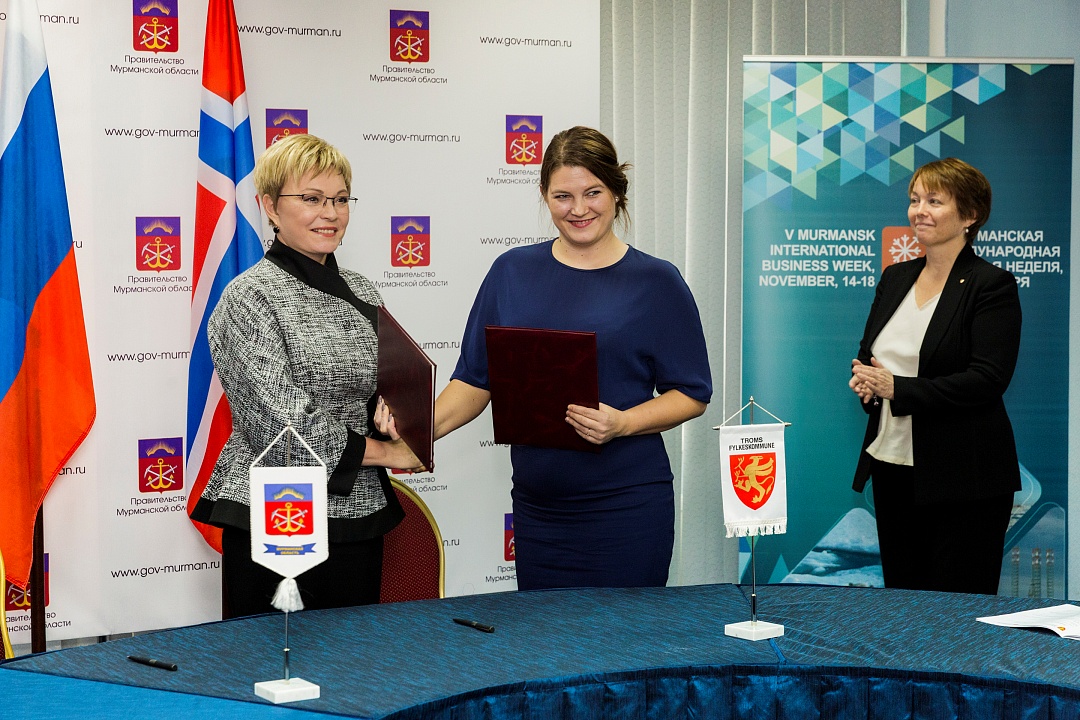 The Governor of the Murmansk region Marina Kovtun and Chairperson of the Administration of Norwegian county Troms Cecilie Myrseth signed Declaration on priority directions of cooperation for 2017-2019.
The Declaration is focused on projects and activities in the fields of economy, education, healthcare, culture, sports, youth policy and environmental safety.
Cecilie Myrseth noted that for the Norwegian part such directions as business development, educational and sports projects and transport links between the regions are those of high priority.
First agreements on cooperation between the Murmansk region and the county of Troms were formally recorded in late 1980s. The bilateral agreement laying out a solid legal framework for joint work of the regions, was signed in 2014 in Kirkenes during the celebration of the 70th anniversary of the defeat of German forces in the Arctic and liberation of Eastern Finnmark.
---