"Marshall Ustinov" cruiser left the harbor after repair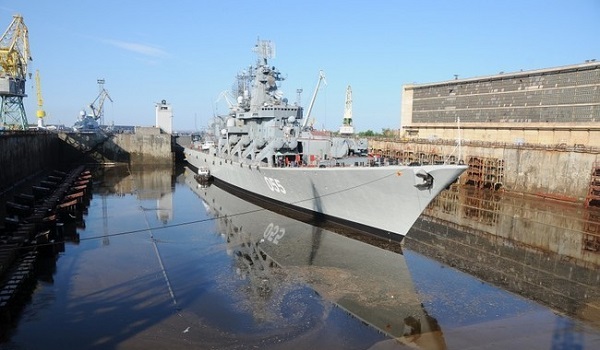 The missile cruiser "Marshall Ustinov" (Project 1164 "Atlant") got off the harbor for sea trials, reported the press-service of the "Zvezdochka" Ship Repair Center on October, 30.
As has been reported, the Ship Repair Center started the repairing and updating of the missile cruiser in 2011. Since then the vessel underwent dock repairs, got the gas-turbine engine, main engine and associated systems repaired, along with the general ship system and main conducting wire. The main systems of radio-electronic equipment of the missile cruiser were updated.
While sea trials the trial crew consisting of experts from "Zvezdochka" Ship Repair Center and representatives of counterparts together with the vessel's crew will test all the systems and mechanisms offshore.
Home transit of "Marshall Ustinov" is scheduled for the 4th quarter 2016.
---